Banner ads are one of online type advertising. They commonly come in JPG, flash and GIF form. most of the companies use this type of advertising for their products and services widely. When the is clicked by people they will be directed to the website of the advertiser. This form of advertising offers various advantages and is an effective way for advertising a business and helps to build brand, launch new products and drive sales.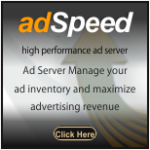 Main advantages of banner advertising
Adaptability in presentation:
In banner advertising there are no limitations for using static images in the ads, media such as animations, streaming media and slide shows leave a aesthetic impression on web page visitors.
Compression tools which are in use today can be used to minimize the media size for making an impressive ad appealing advertisements avoiding the page loading times.
Before buying page space keep in mind that web masters usually place a cap on the file size of the ads so confirm it whether your advertisement meets the criteria or not.
Targeting audience effectively: The advertisers can collect the data from the browser cookies of the users browser such that the ads relative to the users previous interests can be displayed and known thus targeting the interests of the audience effectively.
Software for affiliated advertising can display the advertisement the user surfs regularly.
Brand acknowledgment: Banner advertising helps in generating sales immediately.
Its primary role is to build up brand recognition making the advertisements an useful marketing tool even when no clicks are occur.
Efficient pricing structures: Traditionally the advertising agencies charge the advertisers based on the number of visitors clicking the ad and other plans allows one to pay a fee per set of results such a a survey completed by a customer or doing a purchase.
Advertisers can purchase an advertising space through real time bidding, while providing with complete control on the web sites in which their banners are advertised.
Banner advertisements are cost effective and easy to sign up. They are suitable widely for all types of businesses. Various online tools are available which allows to make free advertisements and the space for advertising can be bought effortlessly.
Banner ads helps to find new customers. When a surfer uses a search engine they have to be said about your company name and product but by using banners advertisers can effectively place the message in front of their sight. This makes one good way for gaining new customers.
The above articles gives information about the effective benefits offered by banner advertising.